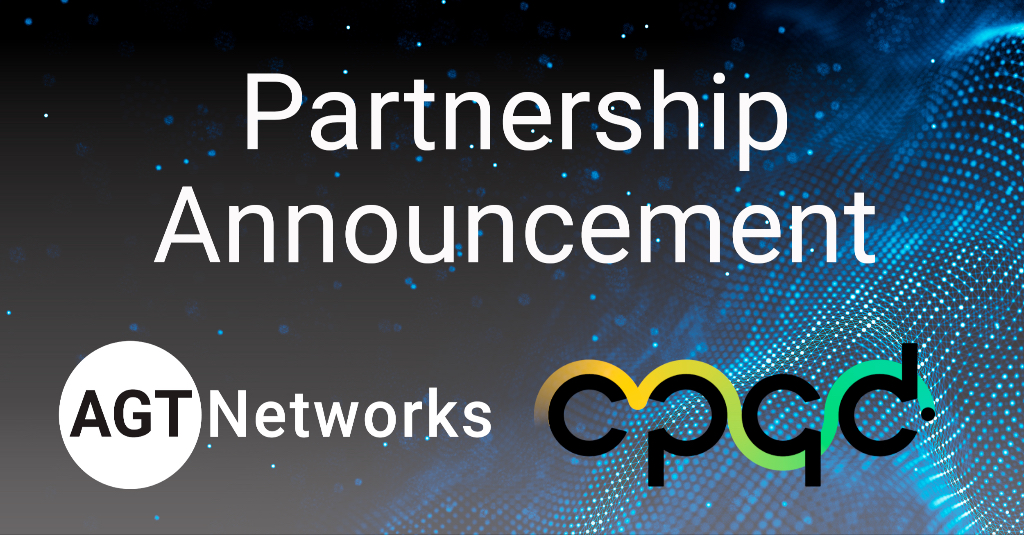 AGT Networks is pleased to announce our Strategic Partnership Alliance with CPQD. CPQD is a private Brazilian Organization dedicated to innovation in information and communication technologies (ICT). CPQD integrates the open innovation ecosystem and develops solutions that have been used in various segments of the national and international market.


"AGT Networks is expanding its technological solutions portfolio by forming a Strategic Alliance Partnership with CPQD and helping them globalize their product line." Harold Letona, AGT Networks Vice President of Sales.


The CPQD solution that will be offered by AGT Networks is the Operations Support Systems (OSS) Suite, which focuses on optimizing telecommunications networks. The OSS Suite solution brings together the necessary components for the automation of processes related to planning, engineering, sales, and operation of their networks providing reduction of operating costs, improved management, and rapid fault location.


"Our Strategic Partnership Alliance with AGT Networks is part of CPQD's International expansion strategy", affirms the commercial director Ronaldo Gonçalves. "Having a Strategic Partner facilitates the search for new business opportunities, and is important point on the path of this growth"