Security Operation Center as a Service
Streamline the security process, increases efficiency, & reduces costs
when compared to aging cybersecurity methods.

Optimized Security Observation (OSO) is AGT Networks Security Operation Center as a Service (SOCaaS) that empowers companies to create and maintain a data security program. OSO is powered by Overwatch's Open Extended Detection and Response (Open XDR) platform. Open XDR has redefined threat detection and response.



OSO relies on 3
well-known core
security elements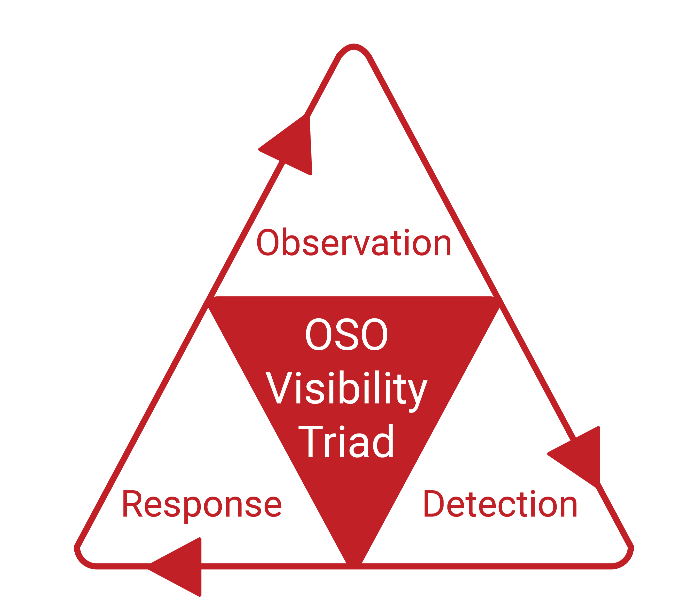 Comprehensive Cybersecurity Simplified
Oso offers organizations an affordable subscription model with these key features:
Sensors and Agents Capture data from multiple sources
Advanced machine-learning algorithms weed out false alarms
High-fidelity threats are handled automatically
Our analysts proactively inspect for threats
OSO Delivers end-to-end Protection
OSO offers both the people and the technology necessary to provide signal plane visibility resulting in both reduced complexity and cost.
Analysis
User Behavioral Analysis
Active Directory Monitoring
Advanced SIEM
Privileged Acess Management
Endpoints
Encryption Blocking
Mobile Security
File Encryption
USB Restriction
Malware Protection
Managed Endpoints
Internet
Compliance Reports
DNS Security
AVS External Scans
Intrusion Detection (IDS)
Networks
Patch Management
Encrypted Log Storage
Threat Automation
Asset Discovery
Internal Vulnerability Scan
Users
Content Filtering
Security Awareness Training
Office or G-Suite Security
OSO is powered by the industry-first Open Extended Detection & Response (Open XDR) platform which fundamentally redefines how threat detection and response are performed. It automatically collects, normalizes, and correlates all security data from multiple security products into a single platform. Advanced threat detection is performed using AI and automated correlation with high accuracy. Automation with contextual and actionable data makes threat hunting and investigation easier than ever. Automatic responses eliminate repetitive tasks and reduce threat response time.

How does OSO protect my current Cybersecurity Investments?
By integrating with existing security products OSO eliminates tool costs by natively supporting most of its security tools. The addition of intuitive consoles allows for security operations to run efficiently and cost-effectively. Our team of security experts monitors your network 24/7, alerting you to threats, and guiding you through the remediation process.
What is OSO XDR?
OSO XDR is an open security platform that allows you to easily visualize, detect, correlate, investigate and respond to attacks in real time across your entire network.

What Security Tools does OSO Consolidate?
OSO combines the elements of the following security tools: Security information and event management (SIEM), Security orchestration, automation, and response (SOAR), Endpoint detection and response (EDR), Network detection and response (NDR), User and entity behavioral analysis (UEBA), Threat Intelligence platform (TIP) in a cloud-native platform.
What issues are Cybersecurity teams currently encountering?
Security teams are facing a complex digital landscape, are often overextended and severely lacking adequate resources. Security threats are constantly evolving and developing malicious and ingenious techniques. OSO helps you stay ahead with our advanced observation systems and response specialists
Why is OSO right for our company?
OSO unites your security platform profile and allows you to visualize your network security. OSO operates efficiently delivering fast detection, investigation, and enables our security analysts to quickly hunt down and kill threats.
If you are interested in learning more about OSO please contact us using the button below.